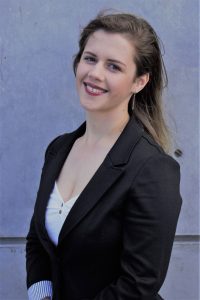 In 2007 at 16 Ruth started working as a equipment operator, fabricator,warehouse and food packaging hand for a potato farmer in Nevada.  During her time on the farm she obtained her first responder licence and learned many useful skills.  In 2012 she moved on to work for Las Vegas Valley Water District.  There she had many duties among which was being safety officer for the SVA division.  She obtained her CPR and wilderness training certificate as a SVA employee.
In 2015 Ruth bought a house and moved to St George Utah to start Stark Welding LL with her partner.  As partner,office manager, safety officer, and Marketing Manager for Stark Welding Ruth stayed very busy doing what she loved. February 2018 Ruth sold Stark Welding to her partner and moved to Salt Lake City, Utah.
Now located in the Salt Lake area Ruth partners with several construction companies working with them on a personal level to grow their company.
Owning her own construction company she knows how hard it is to hire a full-time marketer or even worse to hire a marketing company that doesn't understand construction. She loves sitting down and figuring out an effective strategy that fits in our budget while providing the results we need.
Ruth loves her works with the All States team and brings her joy for life to the office. Ruth loves  sports, travel, and all things adventurous.