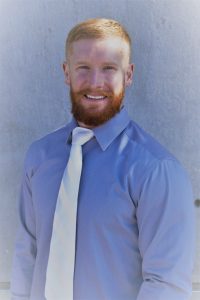 I started in the Industry as a Project Engineer for Design Air in Renton, WA. Worked with them from February 2016 – September 2016 when they unfortunately closed their doors to business. From there, I began working with Hawk Mechanical in Monroe, WA as a Project Engineer/Assistant Project Manager. I was with Hawk Mechanical from September 2016 – May 2018. I spent a little time with University Mechanical in Tempe, AZ as a Project Engineer (May 2018 – Sept 2018) before I left to come home to Utah and started with All States Mechanical.
Prior to getting into the mechanical industry I went through and graduated Fire Academy. I decided it wasn't a career I wanted to pursue and proceeded to go to school. I graduated with my Associate Degree in Air Traffic Control. I didn't pursue a career in Air Traffic Control as I wanted to look into the Mechanical industry which is what my father has done my entire life.
Hobbies include hunting, camping, riding ATVs and dirtbikes, snowboarding, wakeboarding, and a lot of exercise. I try to make it to the gym every day. Participate in Crossfit with my sister and try to do the tough mudder and spartan race every year.